"Cowboy" Jack Clement succumbs to cancer at his Nashville home
Pioneering producer/songwriter is scheduled for induction into the Country Music Hall of Fame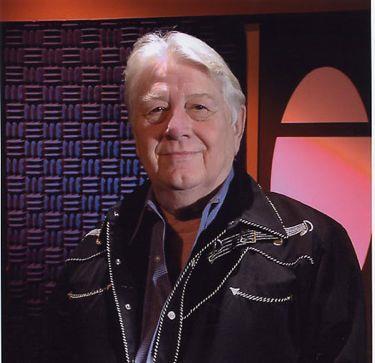 "Cowboy" Jack Clement, the Nashville-based songwriter, producer, performer and musical treasure, has lost his long battle with liver cancer. Clement, 82, died at his Nashville home this morning less than three months before he's scheduled to be inducted into the Country Music Hall of Fame.
When plans for his induction were first announced in April, the always-colorful Clement joked, "I've been chosen for the Country Music Hall of Fame? I thought I was already in the Hall of Fame."
In fact, he probably should have been. In his lengthy career, Clement achieved success as a publisher, music executive and recording studio pioneer. And while he's being inducted into the Hall of Fame in a non-performer category, Clement recorded many albums of his own music.
Still, he's best known for his work as both a producer and a songwriter, with quite an impressive list of credits in both areas.
Among the artists he worked with as a producer were Charley Pride, Don Williams, Waylon Jennings, Louis Armstrong, Roy Orbison, Carl Perkins, Jerry Lee Lewis and Townes Van Zandt. He also produced three tracks for U2's "Rattle And Hum" sessions, as well famously arranging the horns on Johnny Cash's hit "Ring Of Fire."
As a songwriter, his compositions have been recorded by Garth Brooks, George Jones, Bobby Bare, Dolly Parton and Porter Wagoner, Cash, Lewis, Pride, Orbison and Jennings, among others.
After a stint in the Marines, Clement toured with a bluegrass band, then began his studio career working at Sun Records in Memphis, where he also began having success as a songwriter. Two of his early compositions became hits for Cash, "Ballad of a Teenage Queen" and "Guess Things Happen That Way."
After being fired from Sun, according to his official bio, he moved to Nashville, where he worked for Chet Atkins at RCA Records for a short time before moving on to Beaumont, Texas, where he opened a recording studio and publishing company. He returned to Nashville in 1965 where he eventually established his home base and studio on Belmont Avenue in a modest residence he called the Cowboy Arms & Recording Spa. He endured the partial loss of the Cowboy Arms—including much of his career memorabilia and many recordings—in a 2011 fire, although the property was quickly re-built.
Clement, who is survived by daughter Allison and son Niles, was inducted in to the Nashville Songwriters Hall of Fame in 1973. In 2004, the Americana Music Association honored him with its lifetime achievement award.
Last January, Clement's musician friends gathered at Nashville War Memorial Auditorium to pay tribute to the then-ailing artist and raise money for The Music Health Alliance, launching a fund in Clement's name to help pay medical bills for musicians not covered by insurance. Performers—all artists who had been influenced by or associated with Clement in his long career—including Dan Auerbach of The Black Keys, T Bone Burnett, Sam Bush, Rodney Crowell, Emmylou Harris, Kris Kristofferson, Del McCoury, Charley Pride, John Prine, Jakob Dylan, Mary Gauthier, Marshall Chapman, and several others.
In its beautifully written obituary today, Nashville daily newspaper The Tennessean said, "Mr. Clement's looniness was a springboard to creativity, for him and for the musicians drawn into his world. He had a serious and pensive side, but when at work making music he insisted on informality and demanded nothing short of joy."
Source
:  
http://social.entertainment.msn.com/music/blogs/post--%E2%80%9Ccowboy%E2%80%9D-jack-clement-succumbs-to-cancer-at-his-nashville-home?ocid=ansent11
Also, from The Tennessean:
http://blogs.tennessean.com/tunein/2013/08/08/jack-clement-country-music-hall-of-famer-dies-at-82/