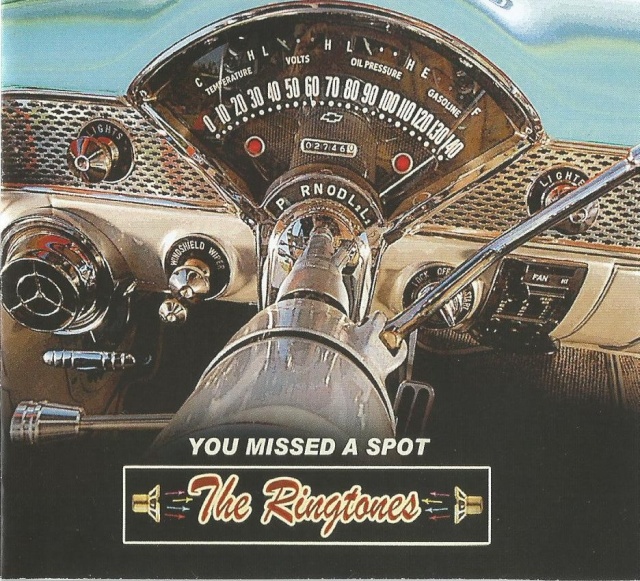 Je viens de recevoir le Cd autoproduit du groupe Français THE RINGTONES.
Au total 12 titres, des versions mais aussi des compositions, c´est un très bon groupe lequel je pense que se serrait bien de leurs faire de la pub et surtout que les organisateurs de soirée R&R pense a eu.
Je pense que vous devez les connaître et surement vous les a déjà vu sur scène, vous serez d´accord avec moi alors si je vous dit que certaine chanson le rythme de la guitare me rappelle beaucoup a Chuck Berry, par exemple les chansons « Dollar Gettin´Similler » où encore « Cutty Katie » deux compositions magnifique de Tom De Sousa, chanteur des RINGTONES.
Les autres musiciens sont tous très connu du milieux R&R en France.
Dans les versions ont y retrouve « Slip,Slip and Slippin´ » où encore « Bo Bo Ska Diddle Daddle »….
C´est vraiment un très bon groupe de pure Rock and Roll/Rockabilly, des groupe comme sa il faut les soutenir a tous pris.
DeeJay EddieCesc